Venture development / Management support
The evolution of digital technology is giving birth to new products, services and business models one after another. This means that what used to be possible only in companies with a lot of management resources can now be realized more quickly and easily, even by those who are not large corporations. We also focus on supporting and nurturing companies and individuals who aim for creative and innovative management that can be a game changer.
Our track record to date includes
Planning, promotion and support of B to C business models
Support for epoch-making companies that have changed from ordering by phone or fax at that time to online ordering, which is now commonplace, and have developed a business model (planning, promotion and listing support).
Support for Sixth-Stage Industrialization
Support for the development of agribusinesses using patented technology into a sixth industrialized business (planning, proposal and promotion)
Cooperation and support for planning of high value-added products using patented technology
Support for product planning and sales for oral care manufacturers with patented technologies (planning, marketing, planning and support)
Support for IT agriculture business
Support for overseas companies promoting IT agriculture (transfer, planning and promotion of the Japanese model)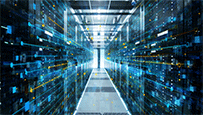 We support not only domestic but also overseas businesses such as There are many businesses that have already gone public, are aiming to go public, and are privately held but have high market capitalization. We are looking for people who are interested in creating new business models that break through stereotypes and preconceptions.
Solution service
Group company
Privacy policy
follow