Venture project development
We focus on up coming technologies and advanced expertise to support and nurture talented personal and companies that aims creative and innovative management, which would be difficult to implement in large companies.
Our achievements are,
Planning, promotion and support of new BtoC business model.
Support for Sixth Industrialization Business.
Planning and promotion of agribusiness based on using patented technology.
Planning and support of high valued products based on using patented technology.
Promotion and development of a new educational business relate well to industry.
Supporting IT agricultural business internationally.
Supporting entrepreneurship of IT companies specializing in advanced technology.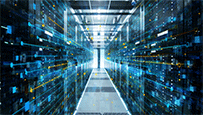 We are providing our services internationally, and succeed so far with many projects that have already made or aiming IPO.
We widely recruit those who are interested in creating new business models to break down existing ideas and stereotype business.
Solution service
Group company
Privacy policy
follow