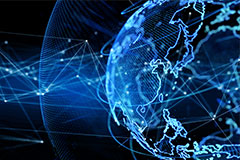 Overseas Service
We cooperate with international clients and various local collaborator, and provide support from establishment and operation of local affiliates, launching systems for factories and offices, introduction consultation, maintenance, and so on.
In certain country, we are also able to provide supports to prepare necessary elements for establishing a local company (documents, recruiting, etc.), and also operation support after establishment (accounting service, tax treatment etc), or substitute work depending on clients' needs.
We also provide a wide range of services necessary for clients deploying factories and offices internationally.
From planing to designing and developing systems, all the way through implementation and operation support at local sites, we are working together with our clients for a successful international expand.
We have experiences of providing services to USA, Mexico, Netherlands, China, Taiwan, Thailand, Malaysia, India, Singapore, Myanmar and Sri Lanka.
We will respond with our full support for whom consider international deployment.